New Patients at Bright Futures Family Chiropractic
Your initial visits to Bright Futures Family Chiropractic are all about getting to know you and your concerns. We want to be your resource for overall health and wellness.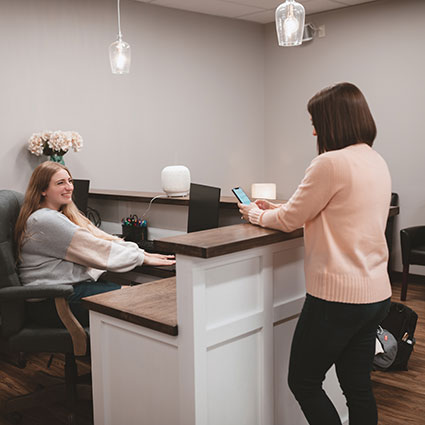 Your First Phone Call
You've found us! This phone call will be the beginning of our relationship and will help you decide if Bright Futures Family Chiropractic is the right fit for you! Our team will welcome you with excitement and get some information about your experiences and goals. We will give you information detailing the first two appointments, the New Patient Experience, and hopefully get you on the schedule! You will promptly be emailed some more information regarding your appointment, including a link to our online patient forms. We ask for this paperwork to be returned via email, filled out, 48 hours before the New Patient visit. If you are having any issues with the online paperwork, please call our office and let us know you will be arriving 20 minutes early to fill it out in person. Feel free to ask any and all questions on this first phone call, we will do our best to make sure you feel heard and prepared for our new journey!
Your First Visit
Day one! Dr. Stephanie will sit down with you and review your paperwork and health history. She will touch on your current concerns and together you will establish your goals for care! Chiropractic works so deeply with our body, and Dr. Stephanie will be sure to discuss how the nervous system works and how that may relate to your current or lifelong experiences. Following our detailed discussion, Dr. Stephanie will perform a neuro-spinal exam, including posture, range of motion, and palpation of your spine and surrounding muscles and ligaments.
The second part of this visit entails our neurological testing! Dr. Stephanie will determine which of our three scans are needed based on the forms you complete prior. Our trained technician will conduct these scans which generate your COREscore! The COREscore and scans give a clear picture of how your nervous system is functioning and how your body is adapting to stress, whether that be internal or external. Keep in mind these tests are completely safe for pregnant women, children, and everyone in-between! The technology cannot radiate anything into your body, only pick up on what your body is emitting out. Before your scans, it's important to not consume any caffeine, work out, or take any stimulants 3 hours prior to your appointment. This allows for the most accurate results! You will also be wearing a gown for this process, so be sure to dress comfortably for an easier time changing. You can expect this first visit to take about 30 minutes and after our technician verifies your scans are complete, you are on your way!
Dr. Stephanie will then take time to review your scans and identify a course of individualized care for you, commonly known as a Care Plan. This information will be given to you at your next visit – the Report of Findings!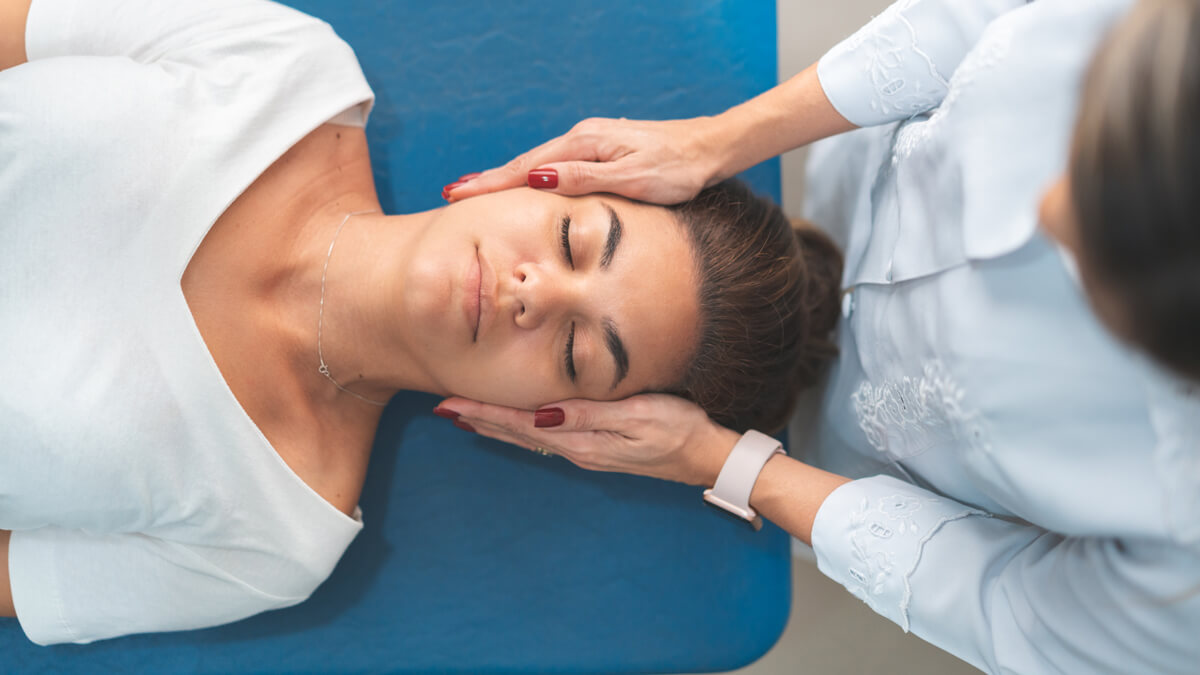 Your Second Visit
Together again! Dr. Stephanie will go over the findings from your previous scans and discuss why and how you may be experiencing some things. At this time she will provide you with her best recommendations of future care, followed by the financial options we offer! Once you've decided to continue with care, you will receive your first adjustment and we will schedule your future visits in line with Dr. Stephanie's recommendations. We do our best to be as flexible as possible and work with everyone's busy schedules!
Adjustments
Our adjustments are gentle, specific, efficient, and effective; they are often also frequent to fully address your health goals and get that super effective jump start. Achieving your health goals will be a process and to achieve your optimal potential we recommend committing yourself to a few things in addition to receiving chiropractic care. Please allow adequate hydration, nutrition, and exercise to accommodate and accelerate your response to care. We are here to support you with recommendations for each of these factors so that you are getting the most out of your care and you see the absolute best results!
Wellness Care
After your initial care plan is complete and you achieve or move closer to your health goals, you may choose to continue with wellness care so that you can maintain and keep progressing. An optimally functioning nervous system is one key to a solid health foundation. We would love to be a part of your on-going journey to living your best life full of health and vitality.
As a lifestyle, chiropractic is not about just getting adjusted but it is about the foods we eat, the choices we make, and how we care for our children and our families. Our hope is to be a resource for the community. We want to help you keep your body at its optimum health and potential for a lifetime.
We empower our patients through an email newsletter, educational speaking engagements that are open to the public, brochures, videos and more. Always feel free to ask questions and speak to our team at the front desk for more resources!
CONTACT US
---
New Patients at Bright Futures Family Chiropractic | (513) 792-9111