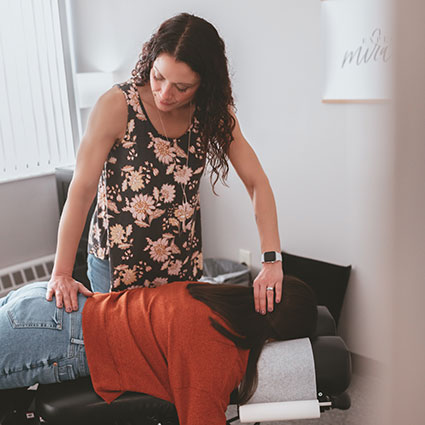 Chiropractic Care
Our Chiropractic Techniques
The techniques used by Dr. Stephanie at Bright Futures Family Chiropractic ensure that we use a well-rounded approach to evaluating our patients and treating them in the best way that meets their specific needs.
Gentle Adjustments
"People tend to like that my adjustments are very gentle, starting with light force, and comfortable." Dr. Stephanie explains everything to her patients before she does the adjustment. She also will show her patients how the table works even before they get on it.
The primary adjusting techniques we use include:
Neurosensory Integration
Dr. Stephanie has taken advanced training in this specialized technique, primarily used with children with ADHD, Sensory Processing Disorder, learning and behavior difficulties and Autism Spectrum Disorder.
Thompson
Thompson Terminal Point technique is a system of analysis and a special table that reduces the amount of energy needed to adjust your spine.
Diversified
After identifying which vertebrae have lost their normal motion or position, a specific manual thrust is applied to free up "stuck" spinal joints.
Activator Methods®
This is a system of spinal evaluation combined with a handheld adjusting instrument that delivers a consistent, low-force thrust.
B.E.S.T.
Bio-Energetic Synchronization Technique helps your body "re-synchronize" itself and discard defensive physical and emotional patterns from the past.
Cox Flexion-Distraction
We use a special table so we can traction your spine, opening up the spacing between spinal vertebrae and relieving pressure to spinal.
Get Started Today
If you have any questions about how our techniques can help you, call us today at (513) 792-9111.
CONTACT US
---
Chiropractic Care | (513) 792-9111