The INSIGHT™ – COREscore™ at
Bright Futures Family Chiropractic
Advanced Technology to Assess the Impact of Stress
What is the INSIGHT™?
A computerized, non-invasive & painless test consisting of thermal, Heart Rate Variability (HRV)  and surface electromyography (SEMG).
When is the COREscore™ used in the office?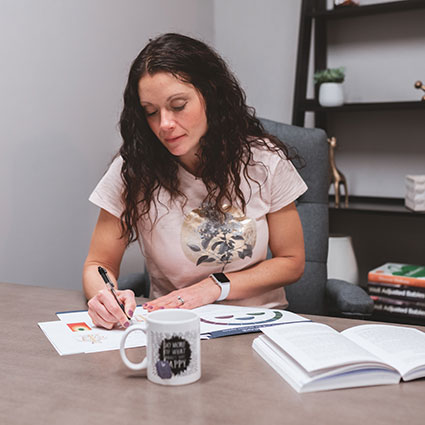 During your initial visit to Bright Futures Family Chiropractic we'll perform a physical and neurological exam using the Insight.  The output from the neurological exam will be a COREscore™ report that helps identify hidden body stress and the impact on your nervous system. The INSIGHT™  is a quick, non-invasive test that produces powerful feedback called the COREscore™. Dr. Stephanie  then uses this report to create a CUSTOMIZED care plan for YOU. The INSIGHT™ is research grade technology, allowing Dr. Stephanie to be able to track your progress throughout your care .
Why do we love the COREscore™ so much?
Both the COREscore™ and the INSIGHT™ are great for use on adults, infants and children. Many parents bring their children to Bright Futures Family Chiropractic to see if they can find the hidden causes behind their child's health concerns such as colic, ear infections, constipation, asthma, allergies, fatigue, ADHD, Autism, anxiety, depression, and much more.
Learn More About INSIGHT™
---
The INSIGHT™ – COREscore™ Blue Ash, Montgomery, Sharonville OH | (513) 792-9111