About Bright Futures Family Chiropractic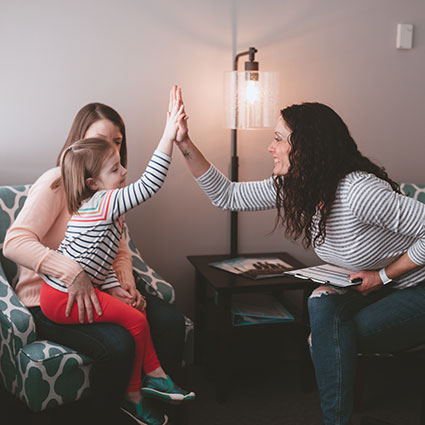 Dr. Stephanie Spiers graduated from Palmer College of Chiropractic in 2006 and has been practicing in the Cincinnati area since then. She has had a dream of owning her own practice to better serve people with her vision of creating healthier families and a healthier community. "I've always had a burning desire to have my own office that reflects this vision to be able to promote health and wellness as a lifestyle as well as help people who find themselves with health conditions, illness, and injuries." It is from this vision that Bright Futures Family Chiropractic was created and opened its doors to serve the community in early 2015.
Our Mission
Our mission is to create a tribe of families who experience life to its full potential through an optimally functioning nervous system. We are a beacon of light to guide our community to a brighter future and we honor and respect the inborn wisdom of the body to express itself fully and shine through as many men, women, and children and possible.
Our Purpose
Is to remove interferences from the nervous system by way of specific chiropractic adjustments, which unleashes the free flow of neural impulses to restore normal function and vitality.
Our Vision
Is a world filled with people functioning at 100%; people living with purpose, vitality, and a sense of connection within themselves, their families, and the community at large.
Thoroughness in Care
Our practice is different from other chiropractic practices. Dr. Stephanie provides a high level of thoroughness in her procedures in terms of helping people really understand what the cause of their problem is. You will know from the very beginning what she believes in and there are not going to be any hidden surprises. Dr. Stephanie is committed to delivering a high level of quality care and service to each patient.
MEET DR. STEPHANIE
A Fulfilling Calling
What is the most fulfilling part of Dr. Stephanie's job as a chiropractor? "Being inspired by families who won't settle for the status quo. Who won't accept a life with pain or dependence on medications. I get to witness people come alive everyday in the office. I get to see the twinkle in a child's eye after their adjustment, the sigh of relief from the father who can finally make it through the day without pain and experience the beauty of cradling a newborn in my arms, to have the honor of delivering its first adjustment."
One patient who had difficulties with getting good sleep told her, "I could sleep through the night first time" the day following care. Another patient said, "My baby slept for the first time and I slept because of that." Dr. Stephanie also recalls a patient whose baby was very colicky and, as a result, her family didn't want to visit. After one adjustment, the mom remarked that it was like having a different baby. For Dr. Stephanie, it's those kinds of grateful comments from her patients that bring tears to her eyes. "What more could you possibly want to do with your life?" At Bright Futures Family Chiropractic, you're part of the family. Call us at (513) 792-9111 today to make an appointment.

Congratulations to Bright Futures Family Chiropractic on winning the 2015 Patients' Choice Awards for Chiropractic in Cincinnati, OH
Verified by Opencare.com
---
About Bright Futures Family Chiropractic | (513) 792-9111