Bright Futures Family Chiropractic Reviews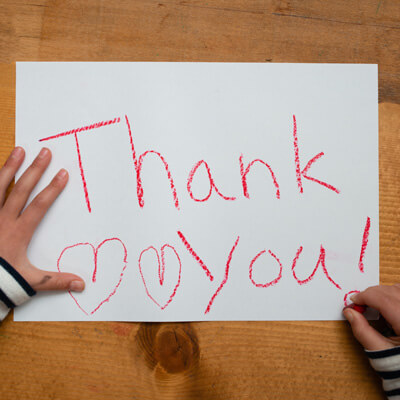 What Our Blue Ash Patients Say
At Bright Futures Family Chiropractic we love when patients share with us their feedback and comments after chiropractic care. Please read our patient testimonials below to see what other people have achieved through their tailored treatment plans with us.
Share your stories too! Click here to send us your feedback so that we can help to spread the word about the benefits of natural Bright Futures Family Chiropractic care.
For more information, or to schedule an appointment contact us today.
---
We Are Thrilled with the Progress
I was uncertain that chiropractic treatment would be able to help Reilly and my husband was definitely not on board, but after a month we have already seen huge progress! Our son is calmer and doesn't struggle as much with emotional regulation. Tasks that before were huge issues such as brushing his teeth or getting him to pick up his things have gotten easier. He will usually respond to our request or direction the first time. The start of the school year has been great and we even got an email from his teacher stating that he was off to a great start and working really hard. We are thrilled with his progress and have so much more hope than before!
Reilly B.

We Are So Grateful
Dr. Stephanie and Natalie are both kind and welcoming people. They make you feel like family when you walk through the doors. The chiropractic services have changed our daughter's life. We are so grateful.
Nora H.

Kind and Empathic
I was skeptical as I had tried everything else up to this point to get some relief from my baby sitting on my sciatic nerve and need to be on my feet for at work for 10 hour days and needing to be present for my 2 year old. I was feeling paralyzed by 5 o'clock each day. Everyone here was so kind and empathetic that it felt almost unreal and kind of put me on edge. But after my first treatment and physically feeling this practice do it's magic I couldn't be more comfortable and confident walking in. The kindness and empathy is real and that's just a rarity in the world we live in today. By session 2 I could walk almost normal with a massive decrease in pain. I just had session 3 today and I walked out even more put together and was able to hold my toddler for a little while! I missed that! I can only imagine it continues to get better from here! Thank you!
Hannah H.

Very Welcoming
It has a very welcoming atmosphere. Even the other patients feel like community in the waiting room. People there have hope and encouragement of healing. Caitlin always has a friendly smile and hello upon arrival.
Mary C.

Improved Additional Symptoms
Dr. Stephanie is the first doctor who really listened to all of my symptoms and felt that she could help me. I am feeling so much better and can't wait to see how much better I will feel after my future visits. And one more bonus-my visits with Dr. Stephanie have helped improve other symptoms which weren't even connected to my initial reason for choosing chiropractic.
Lori P.

Highly Recommend
Dr. Spiers is a tribute to her profession. I have never met a doctor who exhibits so much care and compassion for her patients. She is extremely knowledgeable and goes above and beyond the normal protocol. Her focus is on your overall health and the body's ability to heal itself with the help of chiropractic adjustments. The end goal is to make you better than before as you journey down the path of the bright future that lies ahead. I highly recommend Dr. Stephanie Spiers.
Joe S.

Warm and Professional
Dr. Spiers is everything that you want in a practitioner- she explains the why behind everything she does and really spends time listening and observing your body. She began work on my son and I am now in her care as well. Words fail to express how much her practice has changed our family. What I appreciate most about Bright Futures is the focus on family. Dr. Spiers is also a mom, so she understands wanting to do the best for your child. Her warmth, dedication, and professionalism are remarkable. What a wonderful team and exceptional practice. THIS is what quality, holistic care looks like. I hope that your family can benefit from Bright Futures as much as mine has.
Beth B.

Saw Relief
I started coming to Bright Futures when my 6 year old daughter began having chronic migraines. After she began to see relief from her migraines Dr. Stephanie encouraged me to get my youngest daughter in to be checked. I have 6 children and if I could go back in time and have them all adjusted from birth, I would in a heartbeat!! My youngest has never struggled with reflux or constipation, she has always been happy and very laid back. Another bonus of chiropractic care is that I was able to nurse my youngest until she was 17 months old!
Amanda M.

Part of Our Weekly Routine
After a little over a year of chiropractic care with Dr. Stephanie I can say without reservations that my family is healthier physically, mentally, and emotionally. Most noticeably for me is the ability to cope with stress and to recover fully from stressful situations. My daughters are both happier and well-adjusted emotionally (which is huge with teenage girls!).
My husband has seen improvements with daily aches and pains from his job as well as improved blood pressure. Weekly chiropractic care has become a routine for our family; a routine that we will happily continue.
Rachel C.

Very Experienced Doctor
As a local Doula, I have personally seen the incredible results expecting mothers can experience with chiropractic care! Every client that I have recommended to Bright Futures Family Chiropractic has seen immediate, tangible results that has aided in an enjoyable pregnancy and safe, natural births. Dr. Stephanie is very experienced in her care for pregnant mothers and newborn babies!
Becca W.

Happy and Healthy Baby
I started seeing Dr. Stephanie during my pregnancy due to sever sciatic pain. I started feeling relief within the first week. I found that I was feeling less stressed about being pregnant, and that I was finally able to enjoy this special time in my life! After my delivery my body was able to heal quickly and my body felt great! I did have baby blues after delivery, but I felt my adjustments helped me to adapt and fight off the blues!I am thankful that I have been having my baby girl checked since birth! I feel I am setting her up for a healthy life. I love that she is a happy and healthy baby!
Beth E.

Saw Relief and Gained Benefits
I started seeing Dr. Stephanie during my pregnancy after my doula urged me to seek chiropractic care for sever sciatic pain. I was so amazed that I saw relief in only two visits that I kept coming for prenatal care. I not only gained the benefits of chiropractic during my pregnancy, but I also learned a lot from Dr. Stephanie about how the body works. After Oliver was born I kept coming and getting checked to continue on my health journey! Oliver has been adjusted since birth and is a happy, healthy, and alert little boy!
Liz L.

See the Value
I started seeing Dr. Stephanie for care during my second pregnancy for general comfort and peace of mind. I love the positive feedback Dr. Stephanie gives me at every checkup and helpful reminders to keep my health in mind during this important time in my life! I see the value in the prenatal care that Dr. Stephanie is providing me, she even gives more feedback than OBGYN!
Allyn M.

Pain is Gone!
Since I started care with Dr. Stephanie my life has improved so much! I struggled with migraines for several years with little relief and low energy due to the constant migraines. After seeing Dr. Stephanie for a couple months I started noticing my migraines were not as frequent and when I had one, it went away much faster. I have more energy since I started care, my sleep is better, and any back pain I had is now gone! I can tell if I miss my weekly check up with Dr. Stephanie, my body reminds me to get in for my adjustment.
Raechel M.

Life Changing
I came for initial care with Dr. Stephanie as an act of desperation of skin allergies after failed attempts in other areas of care. What I never expected was the overall life change I have experienced better sleep, more energy, improved immunity, decreased allergic reactions, and total wellness. I adore everyone in the office and have never been happier with this level of care!"
Christina L.

Improved Quality of Life
I had been suffering many physical ailments for over 6 months. This led to extreme anxiety and worry and quality of life was very low. None of my doctors could figure out what was wrong with me or provide any relief from my symptoms. After talking with Dr. Spiers about my problems, getting my scan results back, and making a plan of recovery through her, I was encouraged and had hope that I would get better. After the very first adjustment I felt a drastic improvement in my physical pains and mental worries. Ever since that first adjustment I keep feeling better and better and have been able to do the things I love again. My only wish is that I had gone to see her sooner and not have waited so long to be back on the road to a healthy and quality life. Highly recommend Dr. Spiers to everyone.
Ben M.

Gave Us Hope
You have given us hope that our daughter can and will find relief with the services you can give her. You have made the whole family feel welcomed and cared for and we are looking forward to being apart of your office family. You have built a sense of trust and we are handing over our daughter to you with the upmost respect for you. We believe you will do your absolute best to care for her. We are beyond excited to be on this healthcare journey with you. Thank you for giving us hope, and for welcoming us in the most caring way.
Amy W.
---
Bright Futures Family Chiropractic Reviews | (513) 792-9111