Bright Futures Family Chiropractic Events
Delivered – On-Line Edition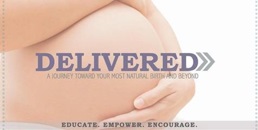 If you aren't able to attend live, you can check out Delivered on video from the comfort of your home! Delivered will help those who are expecting understand how "common" choices in pregnancy and birth are leading to more interventions and the long-term effects those interventions may have on the health of our children. Click the link to hear Dr. Stephanie discuss the realities of these interventions that others may not, and alternatives and ACTION STEPS to achieve the birth experience and have the healthy, happy baby you desire!
---
Perfect Storm – On-Line Edition
If you haven't had a chance to see Dr. Stephanie present this information live, click on this link for a video of Dr. Stephanie presenting The Perfect Storm. Listen, learn & enjoy!
Although the workshop is geared toward children – specifically children with neurodevelopmental disorders – the neurological pathways discussed are applicable to all ages (potentially even more so in adults, who may have been exposed to the stressors for much longer periods of time).
Why do we keep pushing this? BECAUSE THE INFORMATION IS SO IMPORTANT TO YOU, YOUR FAMILY, AND GETTING THE MOST OUT OF YOUR CARE!